2015 Fall Appeal
I'd like to support PAWS by making a 
One-Time Donation     Recurring Donation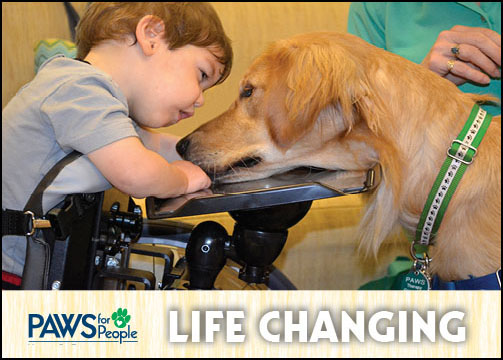 WE CHANGE LIVES with EVERY VISIT
People in our community deal with life challenges every day: illness, disabilities, learning limitations, along with feelings of anxiety, helplessness, and isolation.
They need comfort and encouragement. PAWS for People pet therapy visits give them that and more. OUR VISITS CHANGE LIVES.
PAWS teams provide non-judgmental acceptance and motivation. We transform fear 
into smiles and brighten darkness with hope.
CHANGE LIVES? That's what we do, every day—and your donation can be part of that life-changing transformation.
Your gift will have an immediate and lasting impact on many lives, enabling PAWS pet therapy teams to do what we do best—CHANGE LIVES for the better.
Thank you … we are grateful for your support.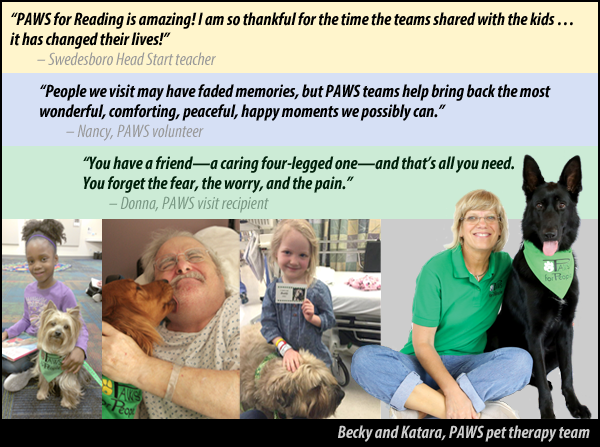 I'd like to support PAWS by making a 
One-Time Donation     Recurring Donation
PAWS for People is a non-profit 501(c)(3) organization.
Tax ID #76-0780197
We rely on your donations to further
our mission … thank you!