Staff
Our Staff
Lynne Robinson: Executive Director
Exec
utive Director and Founder of PAWS, Lynne has been actively involved with pet-assisted visitation since she rescued her third golden, Boo Radley, in 2003. She is proud and pleased to have been a part of growing PAWS to the respected and successful organization that it has become.  With her three golden retrievers, Sundance, Summer, and Calli, Lynne continues to pilot new programs and enjoys visiting, working with our volunteer teams, and overseeing PAWS as a whole.
(302) 351-5622, x.102; LRobinson@PAWSforPeople.org
---
Stephanie Barry: Associate Director
Stephanie began her career at PAWS in September 2007 as the Office Manager. As PAWS quickly grew, in 2009 Stephanie moved toward program development, especially the PAWS for Reading program.  In the past few years, she has assisted in the creation of PAWS' programs and specialized training including the Autism Initiative, PreK PAWS, Psychiatric Support PAWS, Courthouse Canines, and the Disabilities Program. Stephanie also coordinates the PAWS Nemours/AI duPont pet therapy program.
Stephanie shares her adorable pup, Goldie, on reading visits at the Terry Children's Center and William Penn High school, and also visits with the kids at Nemours. She owns a fish named Herman and four (non-therapy) cats, Frannie, Zoe, Rosie, and Izzy. Outside of the PAWS world, she enjoys spending time with her sons, Sam, Max and Nicky; reading; gardening; and traveling. 
(302) 351-5622, x.104; SBarry@PAWSforPeople.org
---
Rosemarie "Ro" LeNoir: Development Director
Rosemarie joined the PAWS for People staff in October 2014 as the part-time Director of Development. She comes to us with over sixteen  years of income developement work experince for both large and small nonprofits, along with volunteer experiences. As a life-long dog lover, Ro always felt that PAWS would be the perfect combination of her passions – helping people and dogs. Ro is excited to join PAWS and help to ensure that the amazing work being done by PAWS staff and Volunteer Teams continues and grows!
Two yellow labs, Ellie and 'grand-dog' Julianna, keep Ro and her husband active and busy. Ro enjoys visiting family, walking with friends, gardening, and volunteering as a UD Cooperative Extension Master Food Educator.
​(302) 351-5622, x.106; RLenoir@PAWSforPeople.org
---
Clarice Ritchie: Community Engagement Coordinator
Clarice joined the PAWS staff in August of 2014. She comes to us from the American Cancer Society where she served as the Senior Manager for Relay For Life for the Delmarva Peninsula. As the Coordinator for Community Engagement at PAWS, Clarice is excited to be working to share the amazing work of PAWS and the impact that it is having in our local community. After many years of volunteering in programs with both animals and children and adults with special needs , Clarice is thrilled to have found a position where she can turn her passion into a profession. Outside of work, Clarice enjoys spending time walking, reading and traveling with friends and family.
(302) 351-5622, x.103; CRitchie@PAWSforPeople.org
---
Racine Boyle: Volunteer Coordinator
Racine started at PAWS as an intern in June, 2014. After graduating from Wilmington University in 2014 with a B.S. in Psychology with a certificate in Child Advocacy, she was hired as Volunteer and Office Support for PAWS.
Outside of PAWS, Racine waits tables at Chesapeake Inn. In her free time, she enjoys traveling, spending time with family and friends, and relaxing with her cat, Rufus.
(302) 351-5622, x.110; RBoyle@PAWSforPeople.org
---
Kevin Drexler: Creative Services/Webmaster/Program Support
As soon as he is done bonding with Sunny, he will write his bio! Welcome Kevin!
(302) 351-5622, x.107; KDrexler@PAWSforPeople.org
---
Julie Haytas: Office Support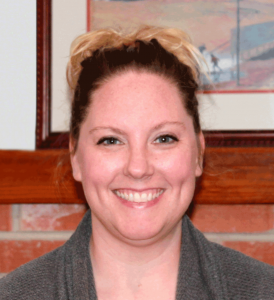 Julie joined PAWS in May, 2015. She recently relocated to PA from the Jersey Shore. She brings with her professional experience in administrative support and volunteer experience with fundraising for several different organizations including the Monmouth County, NJ SPCA, Easter Seals, Susan G. Komen for the Cure, and Cookies for Kids Cancer. She is a Licensed Massage Therapist and is interested in becoming certified in Canine massage. She and her 2 1/2 year-old son, Joey, love to go to the zoo, parks, and the beach.
Helping PAWS volunteers with their needs and hearing about their experiences is a highlight of my job. I am thrilled to be part of the PAWS for People organization!
(302) 351-5622, x.108; JHaytas@PAWSforPeople.org
Sean Theodore: PAWS Dog Training Partner
Sean began training dogs in 2006 as a volunteer for the S.P.C.A. His natural ability in canine communication helped him to quickly learn to read the body language of dogs. He decided to enroll in dog training courses to advance his knowledge and completed apprenticeships under Police Dog Trainers, Sport Dog Trainers, and various Dog Behaviorists. Completing an intense training program, Sean graduated as a Certified Dog Trainer. His training experiences set him apart from the average trainer. He is a Behavior Specialist (Reward Based Training)  and he has developed his own style of training which he calls Personalized Dog Training.
Sean became PAWS' Training Partner in 2013 and currently offers a number of different training courses at the PAWS for People office for PAWS members and the general public. Click here to learn more about the courses currently offered. Please use the website or call the PAWS office (302-351-6522) to schedule dog training with Sean.
---